Hey Everyone! and welcome to ArchMS
If you're here you probably have played other maplestory servers but if you haven't I'm here to help you out.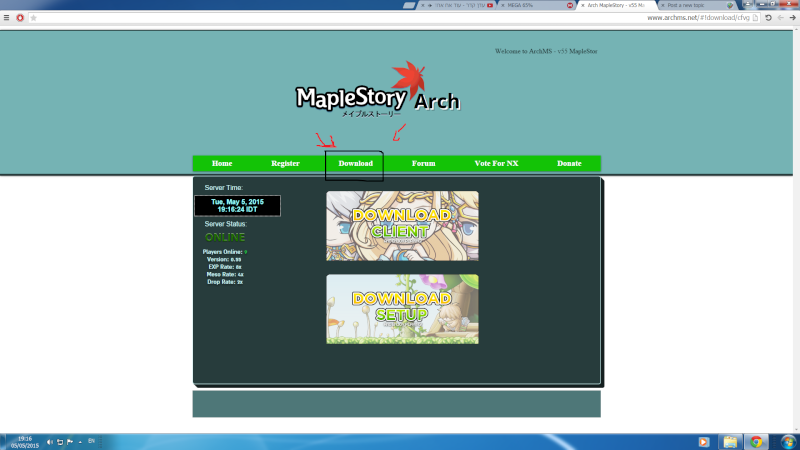 Download Client-
This is the Icon you need to click inorder to login to the server
Download Setup-
The files you need so the Client would work. (wz files- v55)
open the setup, click next until the setup is finished. go to C:Nexon:Maplestory
and drag the client to the folder.
click the client to login
2:Register
Okay I downloaded the files, now what?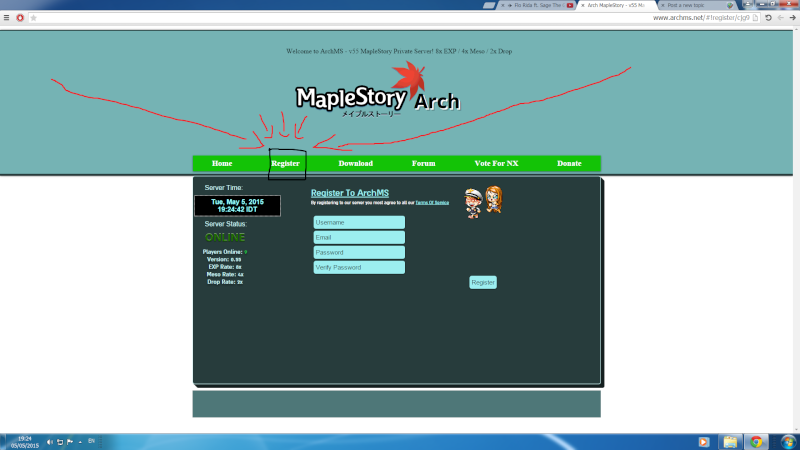 So as you see we have 4 Columns we need to fill how do we do that?
Username:
This is your login username (don't give that information to anyone)
Email:
Make sure you give a working email
Password:
Don't create an account with lame password (e.g. 123456) you'll be easily hacked
My recommendation: UpperCase/LowerCase+a number
Verify Password:
Write your password again
All you got left to do is click "Register"
3:Opening a Character
Pick the name you want for your character and click "Check" to see if you can use it.
If you can, Roll the dice until you get good stats for the job you want (e.g. The best for magician is 4str and 4dex)
That's It! Have fun playing